Kłodzko is one of the most beautiful cities in lower Silesia. It has a rich history dating back over 1000 years, which includes Czechs, Germans, and Poles. These three cultures were what determined the city's growth, economic and social life, form, and nature. The amazing architecture, historical monuments, works of art, magical locations, and contemporary events combine to form the current unforgettable atmosphere of Kłodzko – a hospitable, open, and friendly city. Come to Kłodzko!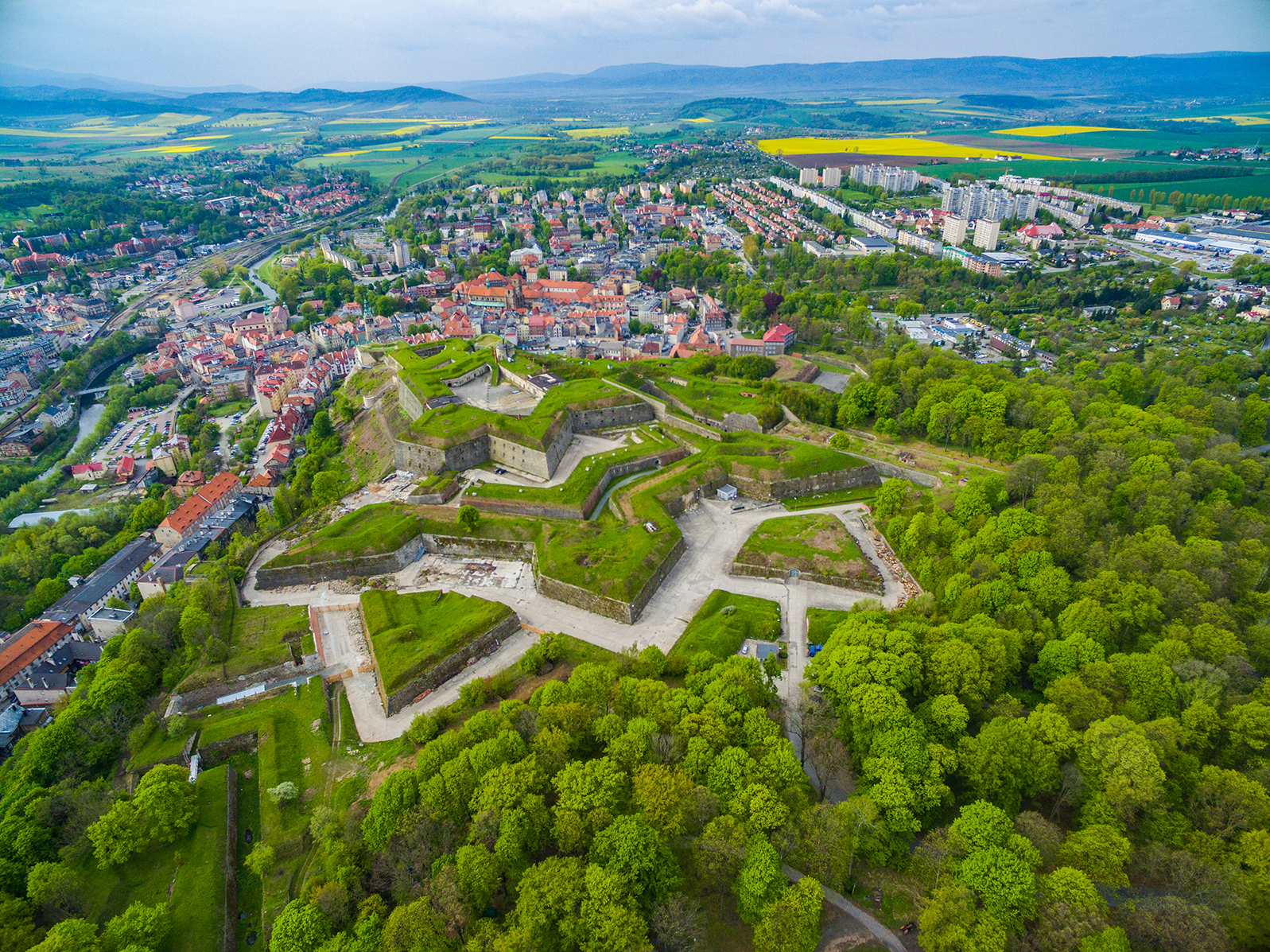 The city limits are as follows:
the northern city limits are designated by the location where the Ścinawka river discharges into Nysa Kłodzka river
the eastern city limits drop down into the Jodłownik valley on the border of Mariańska Dolina and Wojciechowice, continue along the ridge of running from Kłodzka Mountain in the Bardzkie Mountains to Owcza Mountain, and culminate in the Jaszkówka valley on the border with Jaszkow Dolny
the southern city limits run along the ridge of the distinct bench of the Nysa Kłodzka Valley to the mouth of Biała Lądecka, from there southwest down the Czerwoniak slope to the Bystrzyca Dusznicka valley on the border of Stary Wielisław and Książek, and up the Bystrzyca Dusznicka to Zagórze.
the western city limits run along the expanse plateau near Mikowice to Leszczyny
Kłodzko is a prominent rail and road hub. The city offers direct train and bus connections to all major Polish cities.
Major roads:
national road no. 8 ( Wrocław – Kłodzko- Kudowa),
national road no. 33 ( Kłodzko- Międzylesie),
national road no. 46 (Kłodzko- Opole),
national road no. 381 ( Kłodzko- Wałbrzych)
Nearest airports:
Wrocław (80 km),
Praga (220 km),
Nearest border crossings:
Vehicle border crossings
The Kłodzko Poviat has three road border crossings with the Czech Republic open to international traffic.
Kudowa Słone - Nachod
Boboszów - Dolna Lipka
Tłumaczów-Otolice
Rail border crossings
There is one border crossing available for international rail traffic in Międzylesie on the Wrocław - Praga trunk line
Pedestrian border crossings
The Kłodzko Poviat also offers numerous pedestrian border crossings open to tourists.