We are not certain of its exact date because the information from legends and chronicles is rather inconsistent. It was built sometime between 1281 and 1390 in place of an old wooden bridge and offers a view of a section of the old defensive city walls.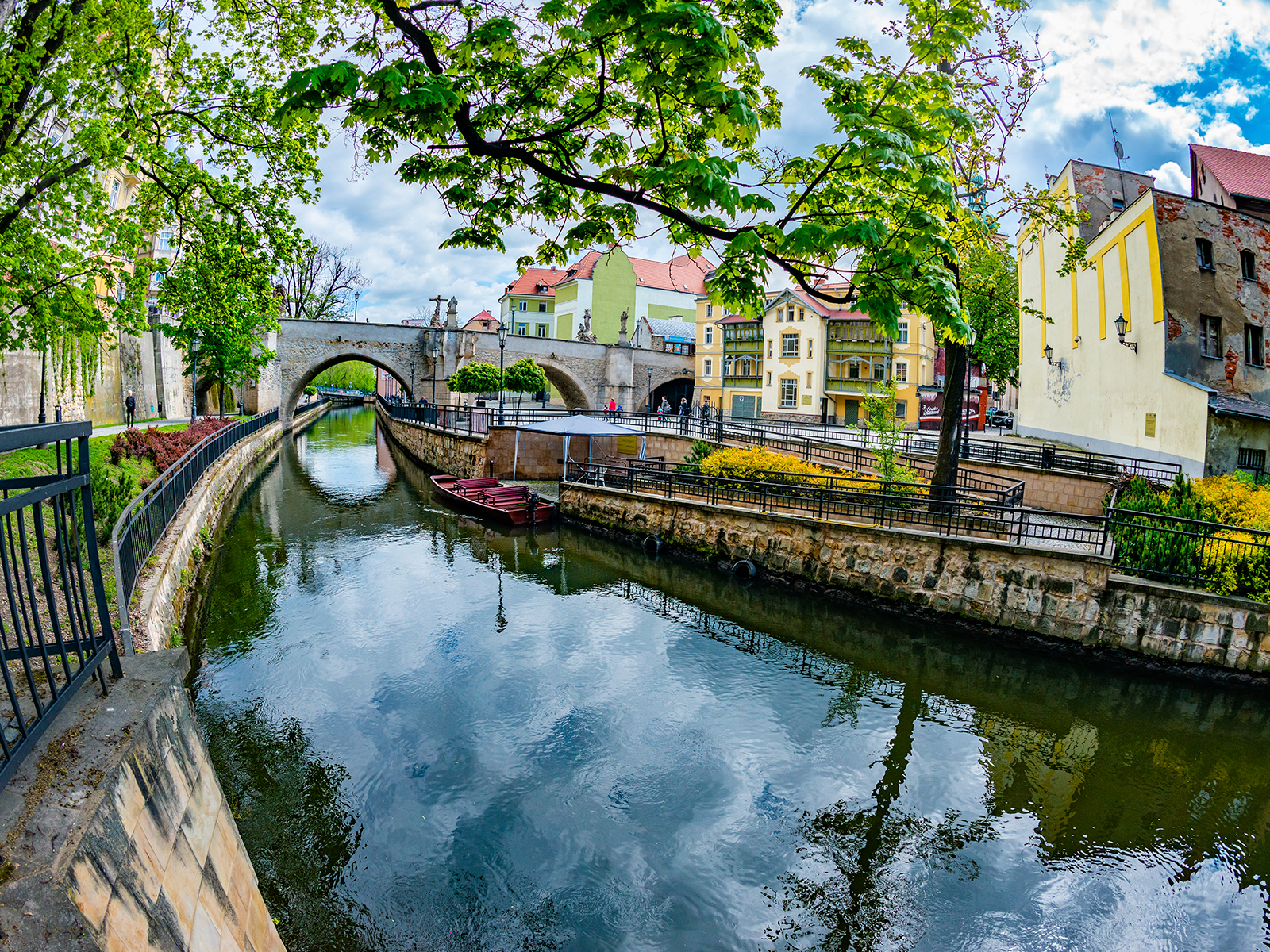 The bridge is around 53 meters long and 6 metres wide. It is equipped with massive balustrades topped with stone sills. Over the centuries, the bridge suffered plenty of damage and was reinforced and rebuilt on numerous occasions. It used to have two gates: the Upper Gate was also a tower, which was a part of the defensive city walls, while the Lower Gate served as a tollgate with no defensive purposes and was closed for the night. Both gates were ultimately taken down when the city's fortifications were demolished.
The gothic bridge was built of partially carved stone and baroque brick, which was tied with lime mortar containing chicken whites collected from the regional villages. It is presented by 17th-century chronicler Georg Promnitz as follows: "In the year 1286, all villages of Kłodzko were forced to donate their eggs. Two city lackeys separated the whites and the yolks were then sold for the price of one haller in exchange a spoonful. The whites were then added to the lime used in construction of the bridge."
In its long history, the bridge has survived numerous floods, including the great flood of 1997. The structure still bears a wet mark showing how high the water rose. Irrespectively of the above, the endless beauty of this unique baroque monument continues to draw admiration. This is one of the most beautiful and precious monuments in Kłodzko.
The bridge's greatest features are its six votive statues, which were founded by the people of Kłodzko and local noblemen. Created by local sculptors, these statues are the perfect testament to the changes, which had occurred in European culture, and the Counter-Reformation movement of the Catholic Church. The first statue set on the balustrade was the Pieta, which opened the way to the baroque decorations of the bridge.