Kłodzko is one of the most beautiful towns of the Lower Silesia region with over 1,000 years of abundant history shared by Czechs, Germans and Poles. These three cultures have had the greatest influence on the development of the town, its economic and social life, as well as its shape and nature.
Over the years, Kłodzko served a number of vital economic, social, and military functions within the region. It was a trade settlement, a town of craftsmen and merchants, and a military garrison. It was also a town of important events, a mecca for artists, and an influential religious centre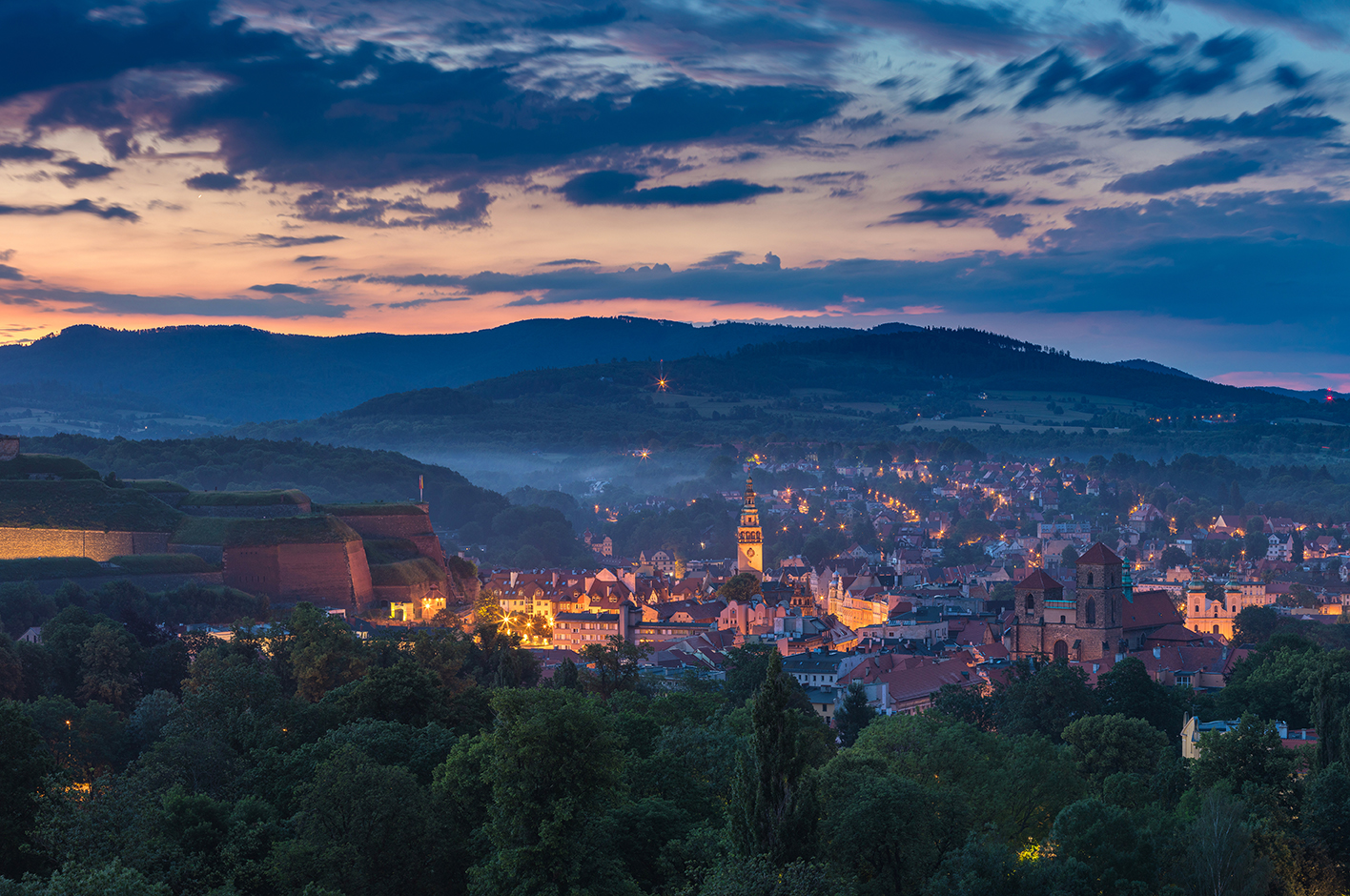 Today, Kłodzko is a popular culture and tourist centre in the Kłodzko Valley, and the capital of Kłodzko County. With a variety of unique attractions, Kłodzko is a popular destination for visitors of all ages and interests: whether younger or older, tourists seeking a peaceful place to stay or active leisure opportunities, as well as military, history, and culture buffs. Throughout the year Kłodzko holds regular and one-off culture, sport and leisure events: music festivals and concerts (organ, guitar and accordion concerts in particular), music performances by choirs, soloists, and bands, Kłodzko Days, Fortress Days, The International Theatre Festival "Clash", Oktober Festung, Open Summer Festival, and the Lower Silesian Rally. You can enjoy traditional fairs during holidays or town day celebrations, with lots of opportunities to enjoy regional products and buy unique souvenirs. Do not be surprised to hear a cannon being shot roaring through the air, to see a Prussian soldier parading down the street in a historical army uniform, a lady in a historic costume, or perhaps even a medieval knight. If you are lucky, you can spot a colourful procession of actors participating in a theatre festival or hear organ sounds flowing from inside a nearby church. This is because the cultural tradition of Kłodzko is as rich as its history.
With its splendid architecture, historical sites, works of art, magical places, and full calendar of events, Kłodzko offers the unique atmosphere of a hospitable, open and friendly town.